I'm new to this stuff...
I have 2 buggies that I just acquired.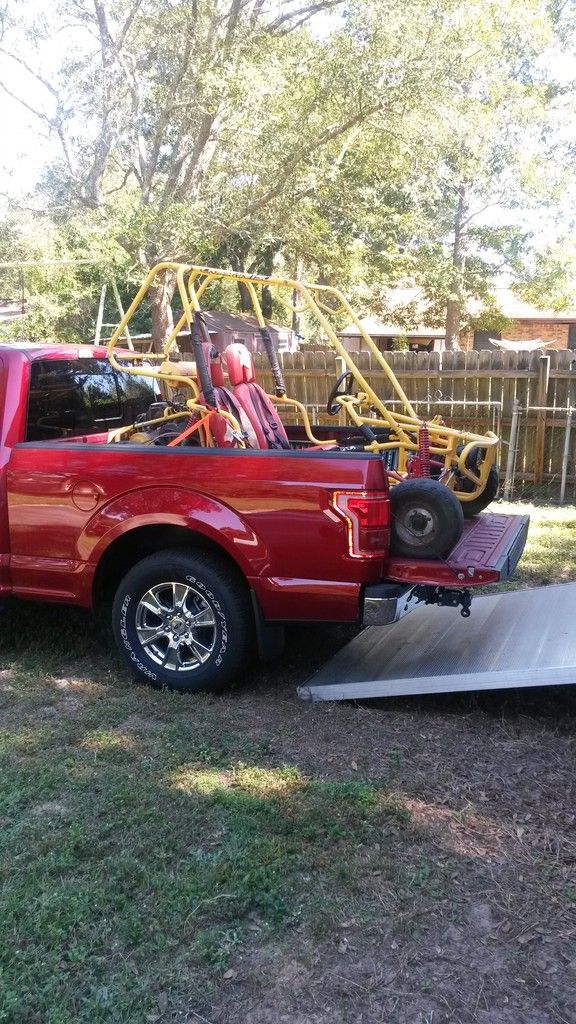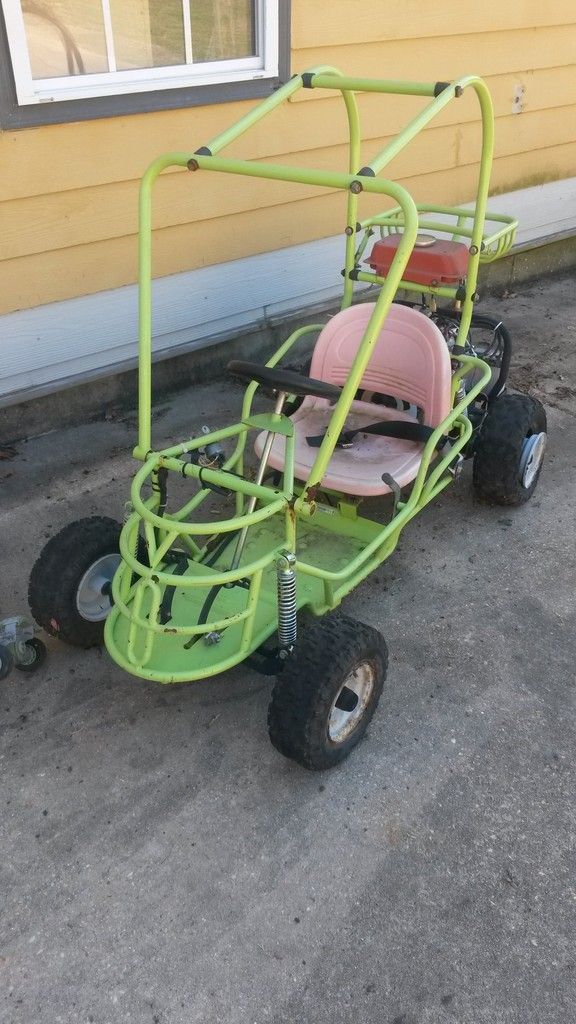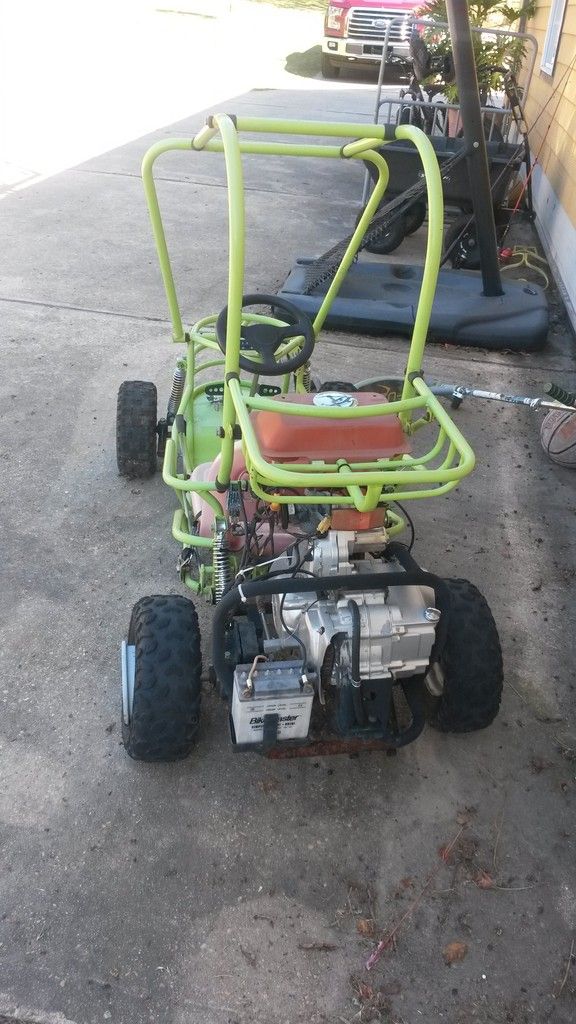 On the Crossfire
I've read of a air cleaner update to a Uni unit. But what do you do with all the vent hoses?
Build a manifold and install another Uni filter on it with all the breather hoses hooked to the manifold?
The stock air cleaner was removed for inspection and maintenance. Where 2 of the screws are holding the cover on, it broke little circles of plastic out of the other part. The far aft mount is broken off and the O-ring that seals the haves is all torn up. They are for sale, but wanted some input.
On the little Green machine. I have no info on it. It has independent front end and swing arm rear. It has a 90, 100 or 110CC motor? Guy I got it from, bought it used.
It is a 4speed auto clutch motor. It spins over. Feels like some compression....I don't have the adpter to screw my compression gage into the plug hole.
The wiring is old and brittle, plastic plugs falling apart. Carb ? probelly junk? Brakes are mechanical disc and half A$$ at best.
Any help is appreciated.